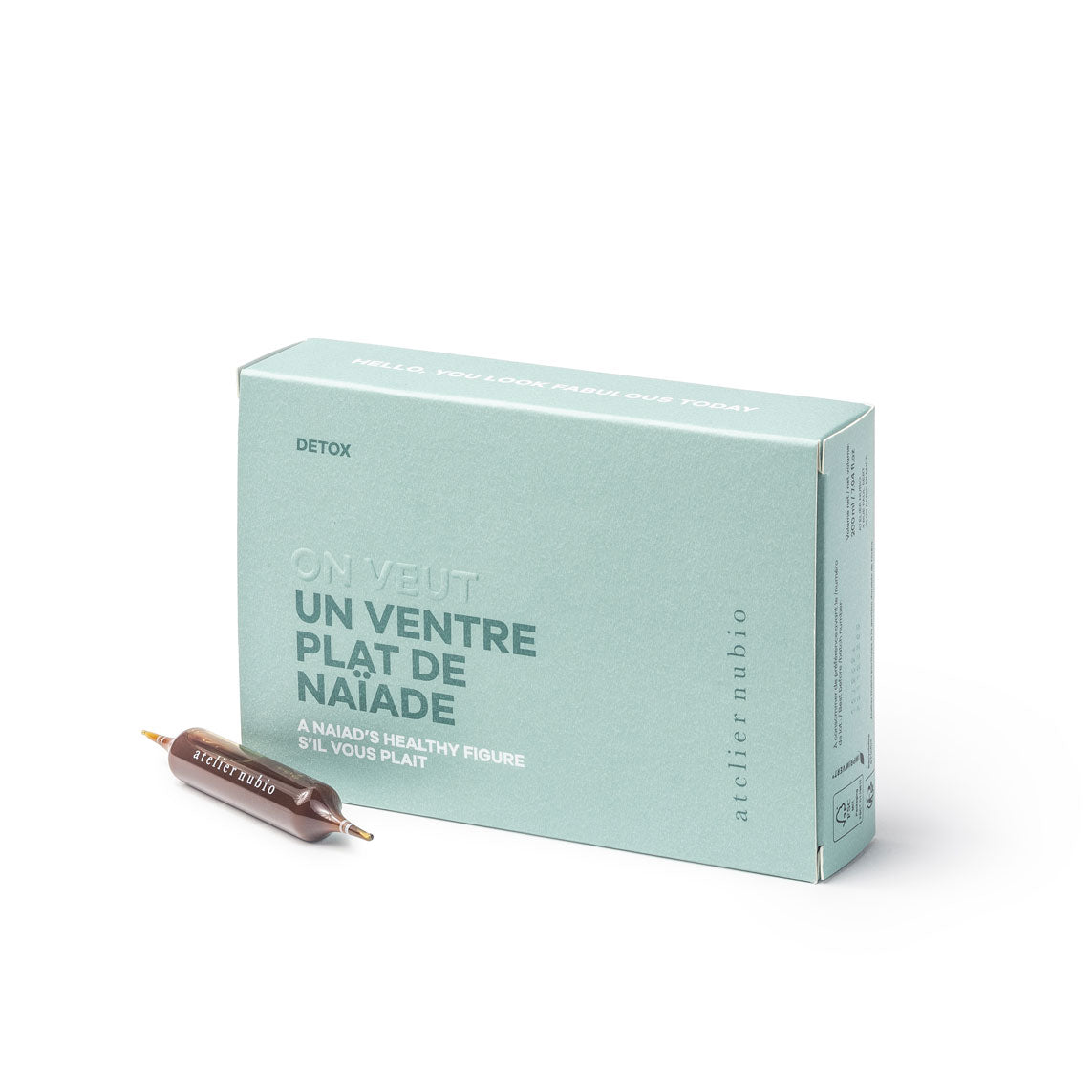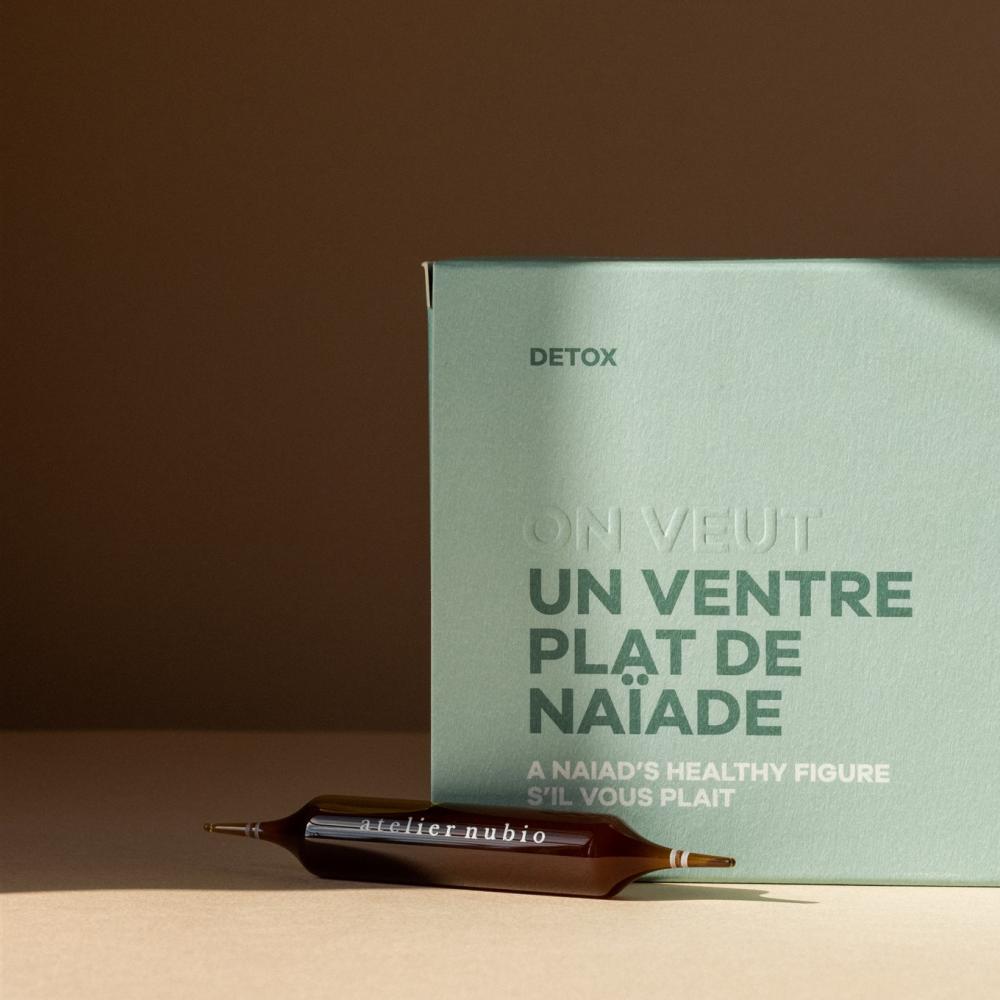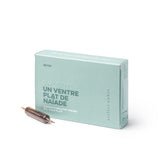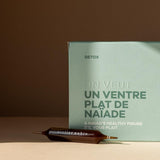 Description

The de-bloating ampoules from Atelier Nubio help to drain the digestive system to promote easy digestion and support the activity of the liver. The 100% natural supplements for bloating help to reduce water retention while also soothing common signs of constipation.

The organic supplements use fortifying plant extracts that work in synergy to restore intestinal wellbeing. Atelier Nubio's ampoules calm common signs of bowel congestion while boosting the metabolism.

What's inside Atelier Nubio's De-Bloating Ampoules

Artichoke: Known for its detoxifying properties that support digestion and contribute to intestinal comfort
Sweet Fennel: Drains the liver and promotes digestion
Peppermint: Supports normal digestion to help gastrointestinal wellbeing
Birch Sap: Known for its draining and detoxifying properties

Atelier Nubio is available in Luxembourg exclusively at J'adore bio!

This supplement is made in France, in the Perche region. Certified organic and vegan. All the extracts and ingredients used in the supplements are pure, of natural and vegetable origin.They are all guaranteed to be free of pesticides, heavy metals, GMOs, ionised products, nano materials and allergens. No solvents, no synthetic vitamins or synthetic minerals are used.


--

For?


People suffering from complex digestion (constipation, bloating, bloated belly)
Congestion in the abdominal area
Slow metabolisms

Not recommended for pregnant or breastfeeding women. This supplement is not recommended for people suffering from allergy to salicylates, or for people on anticoagulant treatment. If you are undergoing medical treatment, seek advice from a health professional.

How?
1 ampoule per day to be drunk pure or diluted in a glass of water, juice, tea or infusion.

To boost the results of these ampoules, take the Daily Detox Supplement from Atelier Nubio to further support de-bloating and digestion discomfort.

When?
At the time of day when it is most practical for you.

Contains: Each box contains 20 ampoules of 10 ml for 20 days of treatment

Recommended duration of treatment: 60 days (3 boxes). You will notice the first benefits after 20 days, we advise you to continue for 60 days for lasting benefits. If you wish to continue after 60 days, take a one month break.


Packaging: Glass ampoules in a paper box. No plastic !

Ingredients per 10ml: water, aqueous plant extracts: peppermint leaves* (Mentha pipererita, 680 mgEPS**) and sweet fennel fruits* (Foeniculum vulgare var, dulce, 385mg mg EPS**),birch sap* (Betula pendula, 1000 mg), concentrated grape juice* (1000 mg), dry extract of artichoke leaf* (Cynara soolymus, 250 mg).

*Ingredients from organic farming **DPE = dryplant equivalent.

HOW TO USE

1 ampoule par jour à boire pure ou diluée dans un verre d'eau, de jus, thé ou infusion. Peut être pris à jeûn ou pas, au moment de la journée le plus pratique pour vous. Il est conseillé de ne pas dépasser la dose journalière recommandée. Ce complément alimentaire ne doit pas se substituer à une alimentation variée, équilibrée et à un mode de vie sain.
INGREDIENTS
PREGNANT ?

Not recommended for pregnant or breastfeeding women.
Oui, ce produit est vegan. Tous nos produits sont cruelty-free.
DELIVERY
Free delivery from 60 € (LU, FR, DE, BE) and 99 € (rest of the EU)
CLICK & COLLECT
Pick-up your order in 2h in our Luxembourg boutique
SAMPLES
Minimum 3 personalised samples in each order