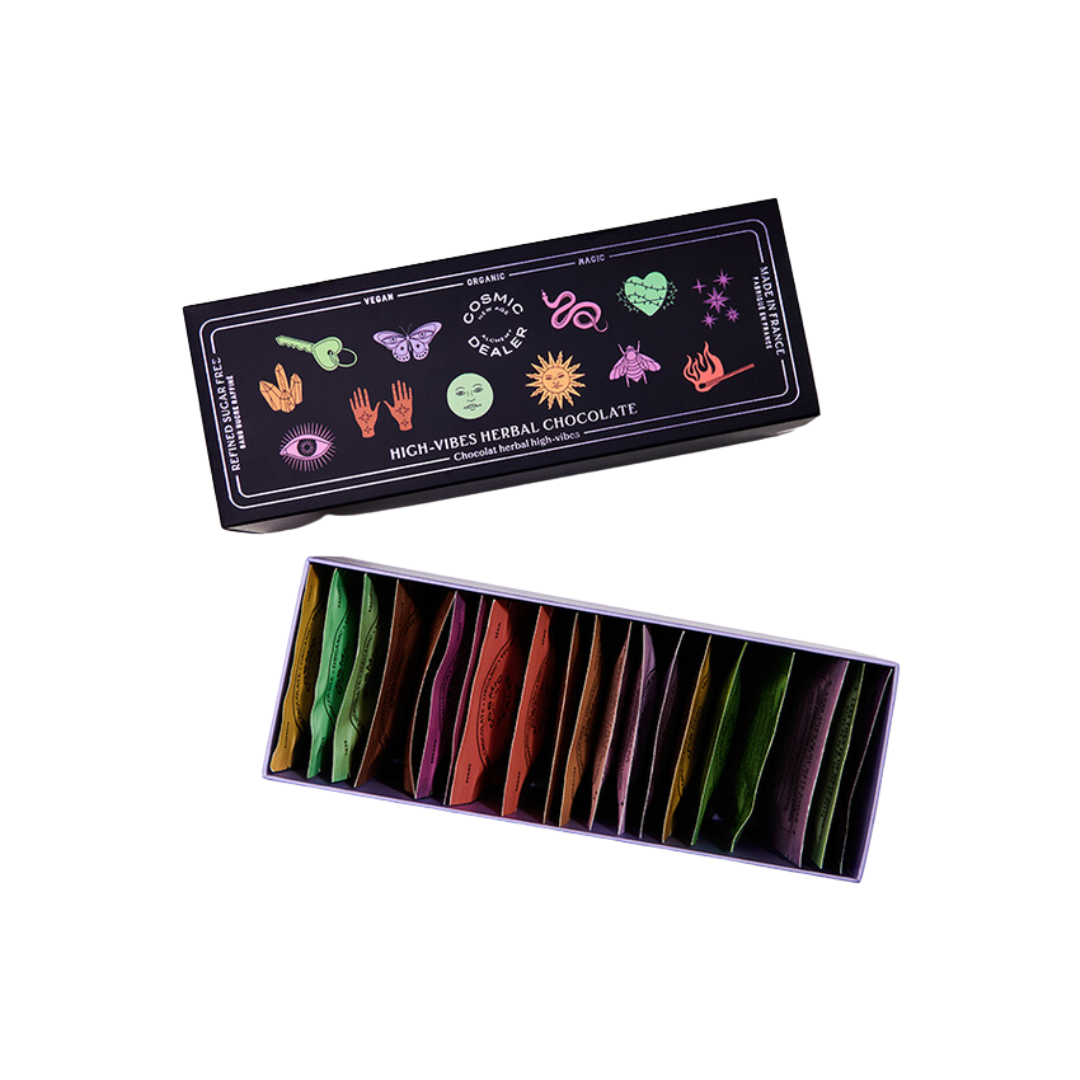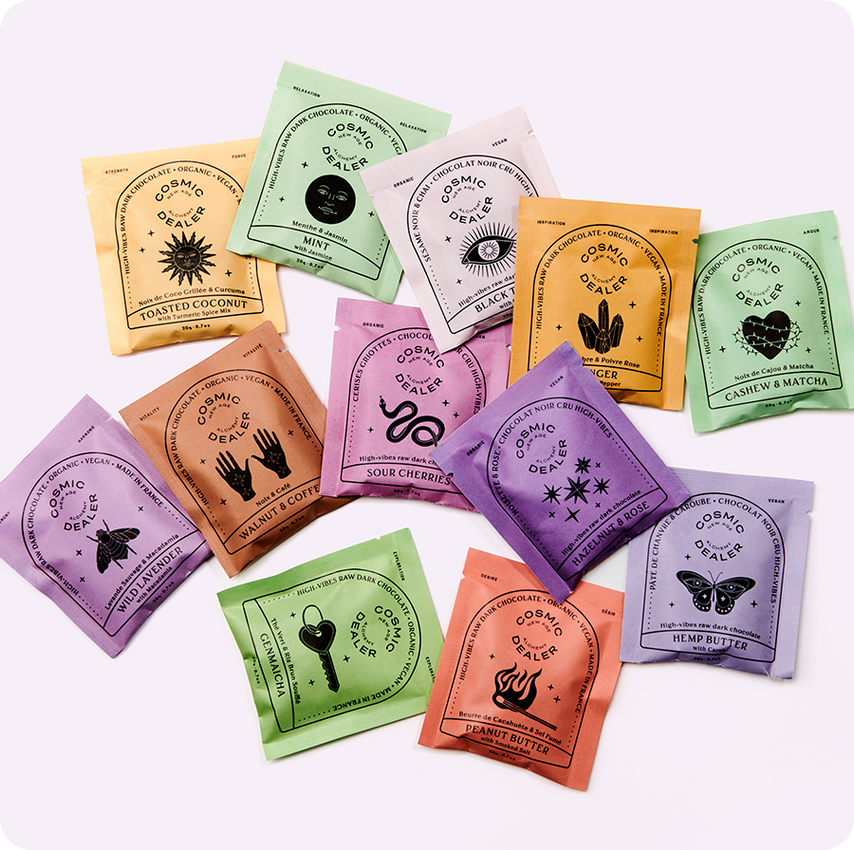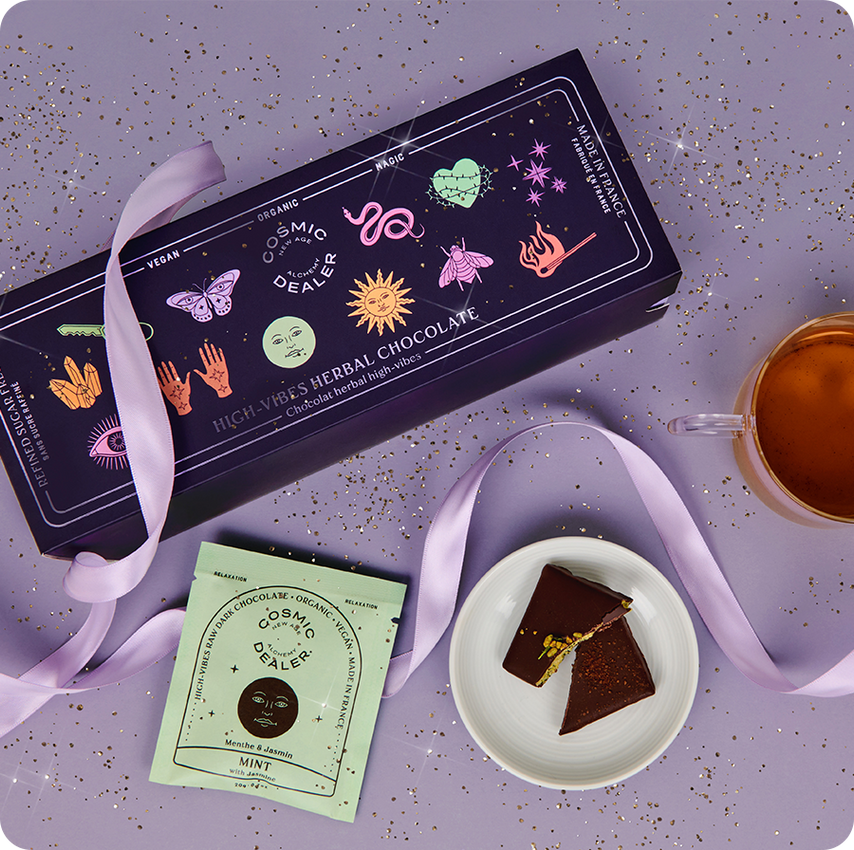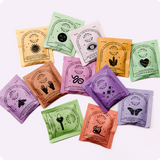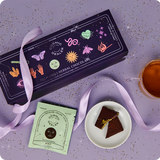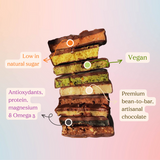 Discovery Box 20 Chakra Chocolates
Description

A stunning box of 20 chocolates, which makes a perfect gift just in time for the holiday season !

An assortment of healthy nut and seed butter squares, microdosed with functional plants and covered in raw dark chocolate! Only 2g of sugar or less per Chakra, from dates.

Inside this discovery box:

2 x 💚 Pistachio & Lionsmane *new*




3 x 🍰 Raspberry & Buckwheat *new*

2x 🥜 Peanut Butter & Smoked Salt




1x 🥥 Toasted Coconut & Turmeric




2x 🖤 Black Sesame & Chai




2x 🌾 Genmaicha (green tea and crunchy brown rice)




2x 🍵 Cashews & Matcha




2x 💫 Ginger, Cashew & Pink Pepper




2x 🍒 Cherries & Almond Puree



2x

🍓 Strawberry & Macadamia




These chocolate creations have been designed to offer a treat that is healthy, nourishing, natural, low in sugar but also tasty.

Vegan, organic, naturally gluten free, made in France, raw (unroasted) cacao, bean to bar, single origin, ethically sourced cacao. All natural - no preservatives, colours or artifical flavours. Short ingredient lists with no hidden nasties.
INGREDIENTS
Yes, this product is vegan. All of our products are cruelty-free.
Discovery Box 20 Chakra Chocolates
DELIVERY
Free delivery from 60 € (LU, FR, DE, BE) and 99 € (rest of the EU)
CLICK & COLLECT
Pick-up your order in 2h in our Luxembourg boutique
SAMPLES
Minimum 3 personalised samples in each order