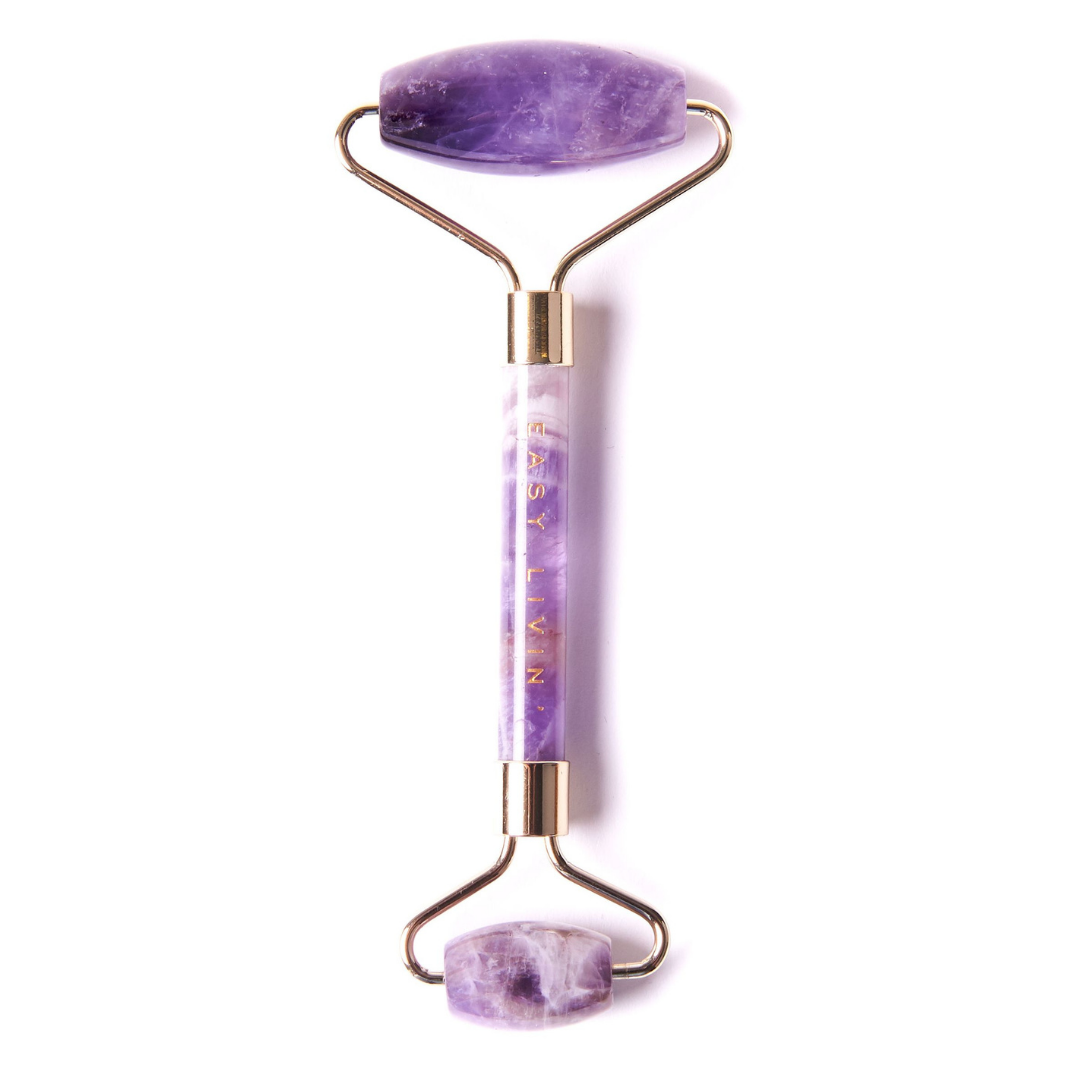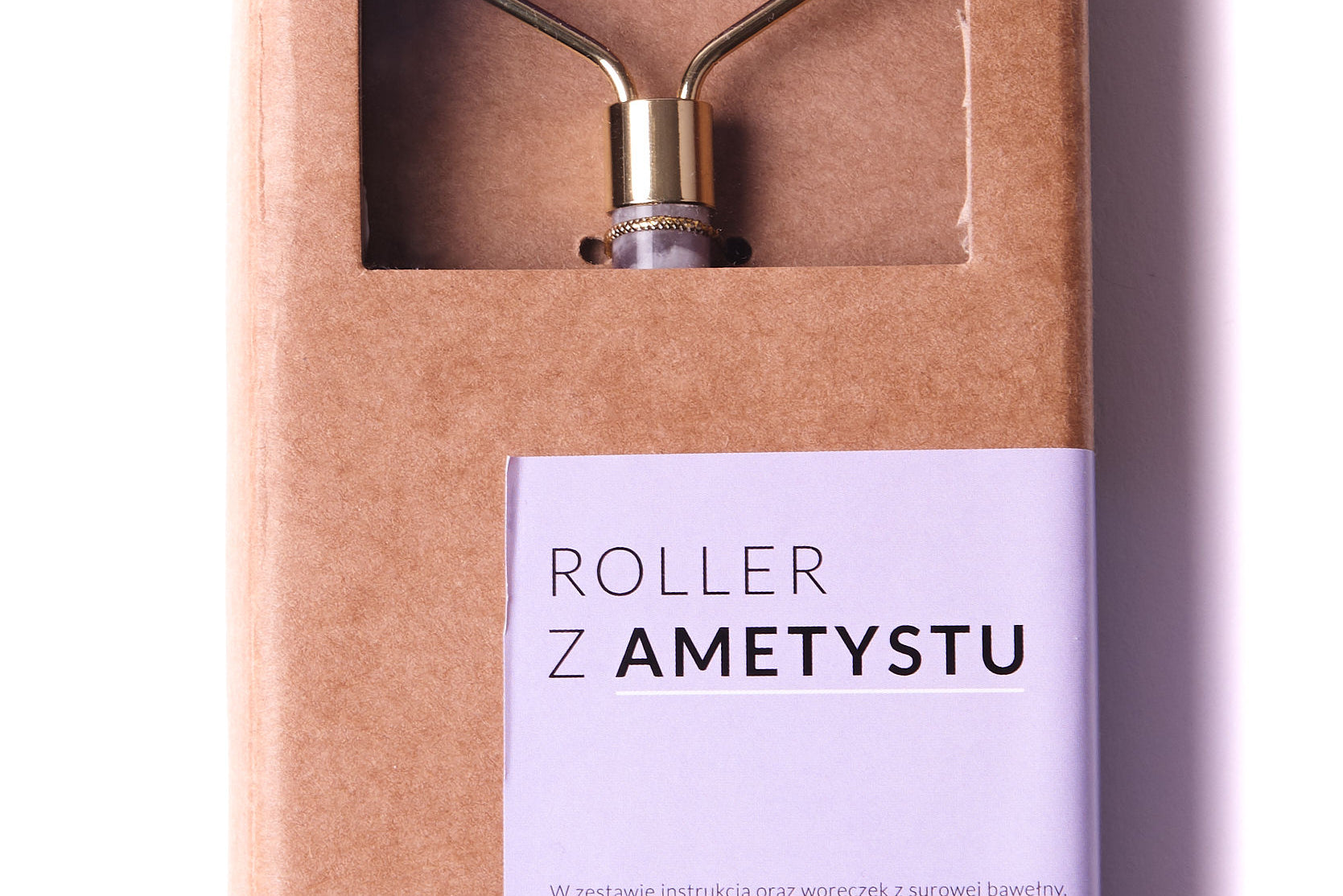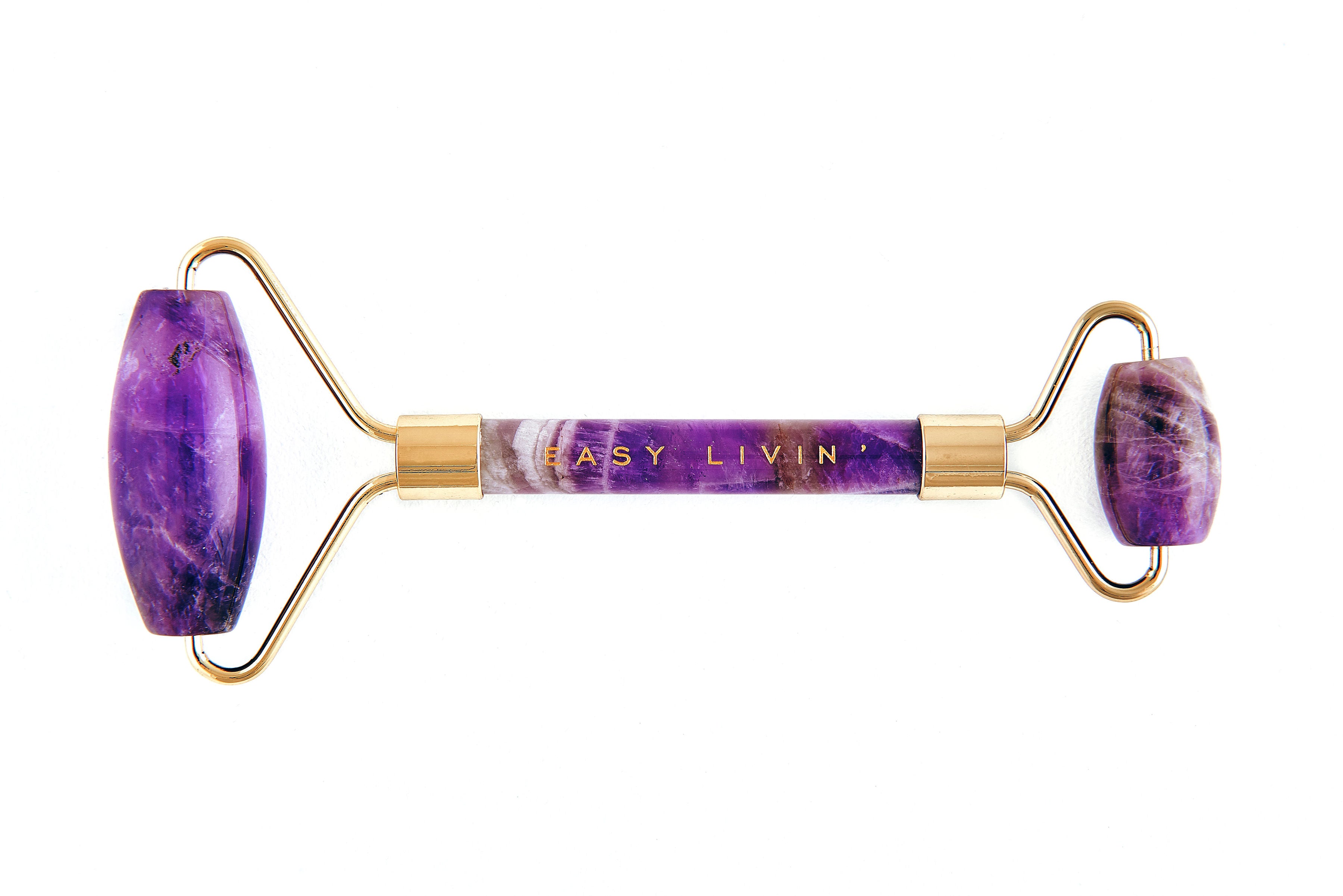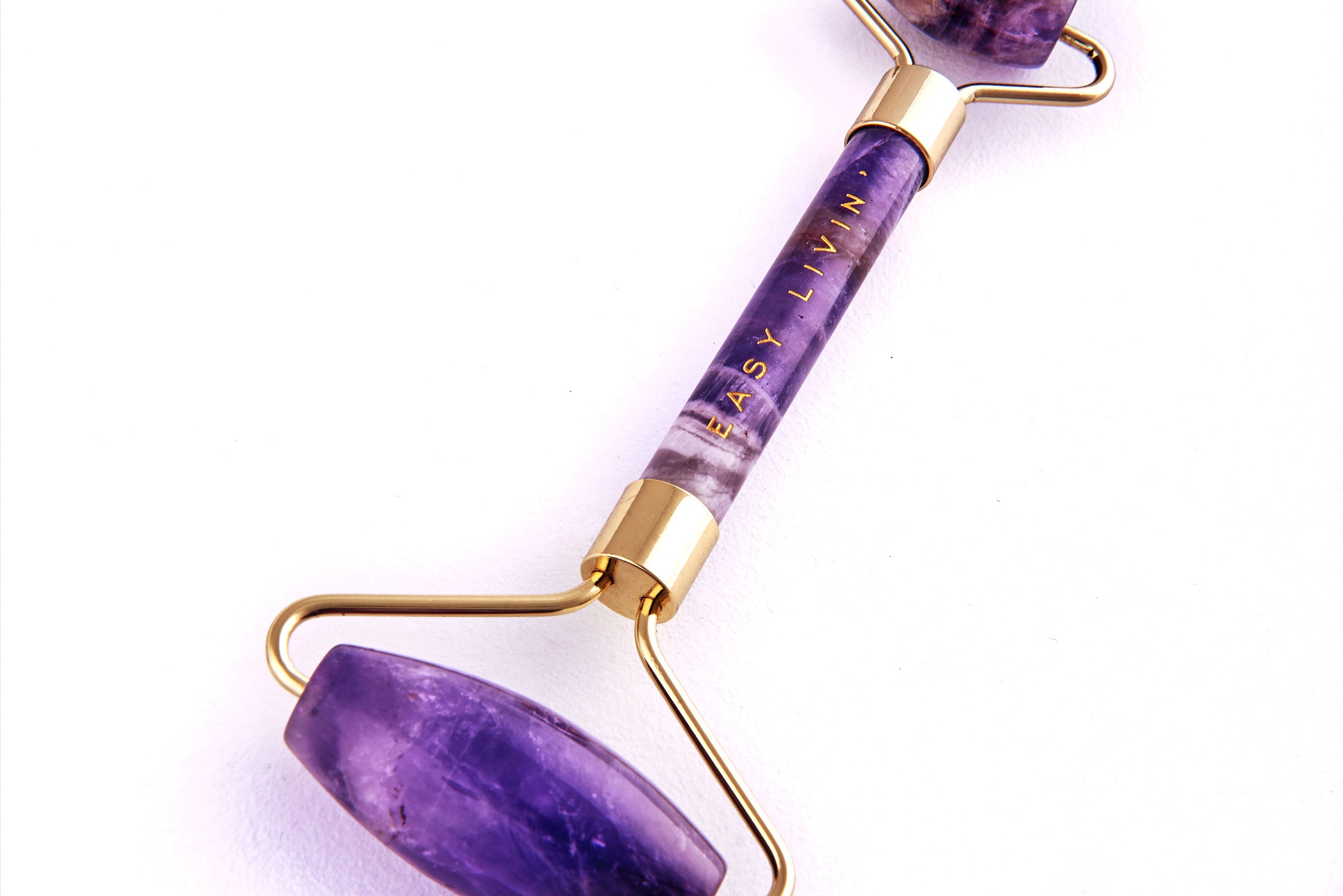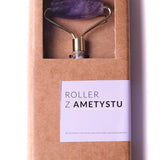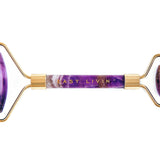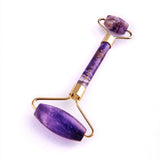 Description

Amethyst Roller is a helpful and efficient tool made from real Amethyst stone that deeply reduces muscle tension and improve the skin elasticity!

Thanks to its relaxing and calming properties, Amethyst stone is suitable for skin lacking balance and tonicity! Amethyst Roller has thus different properties but the most well-known one is that it promotes the production of collagen and thus improves the healing and regeneration of dermal tissues for a healthy and pure skin!

A gentle massage right after the application of a cream stimulates the skin cells and makes sure that the product is fully absorbed!
--


For?
All skin types.

How?
Gently massage the entire face from the inside out.

When?
In the morning or/and in the evening.

Size : 14x5,5cm

Packaging: Cardboard box with a plastic window.

Maintenance: Avoid contact of metal parts with water. Clean the Roll-On with a damp cloth. Leave your Roll-On in a sunny place once every few weeks - this will allow the stone to be charged with solar energy and maintain its lustre and properties!
HOW TO USE

Massez délicatement l'ensemble du visage en partant de l'intérieur vers l'extérieur.

Entretien: Évitez le contact des pièces métalliques avec l'eau. Nettoyez le Roll-On avec un chiffon humide.
Laissez votre Roll-On dans un endroit ensoleillé une fois toutes les quelques semaines - cela permettra à la pierre de se charger d'énergie solaire et de maintenir son éclat et ses propriétés !
INGREDIENTS
Oui, ce produit est vegan. Tous nos produits sont cruelty-free.
DELIVERY
Free delivery from 60 € (LU, FR, DE, BE) and 99 € (rest of the EU)
CLICK & COLLECT
Pick-up your order in 2h in our Luxembourg boutique
SAMPLES
Minimum 3 personalised samples in each order