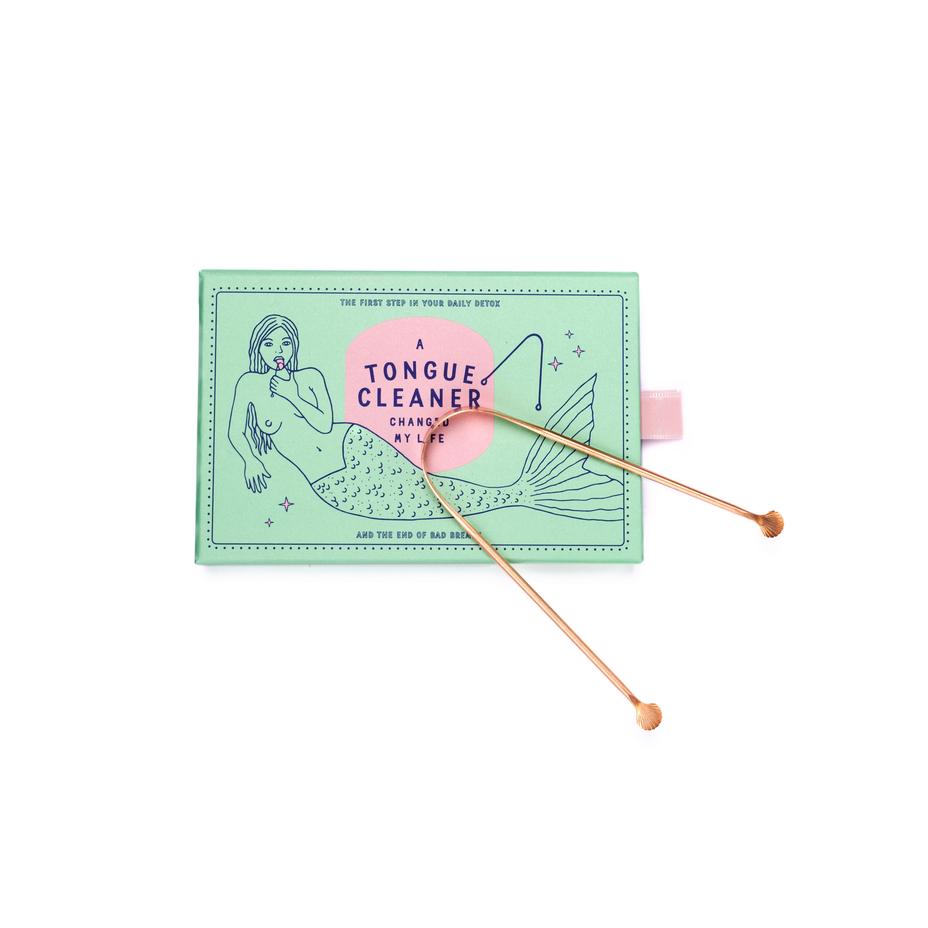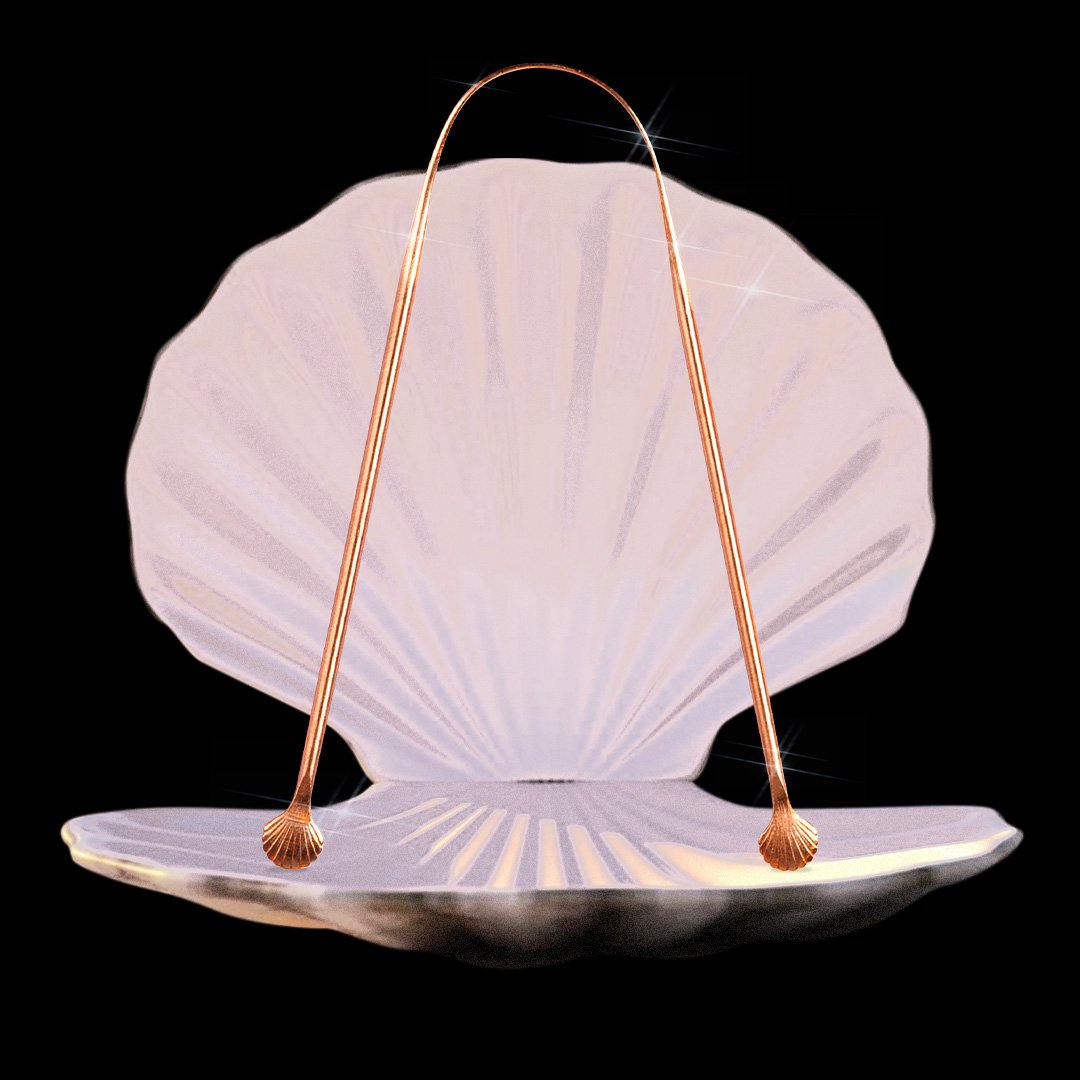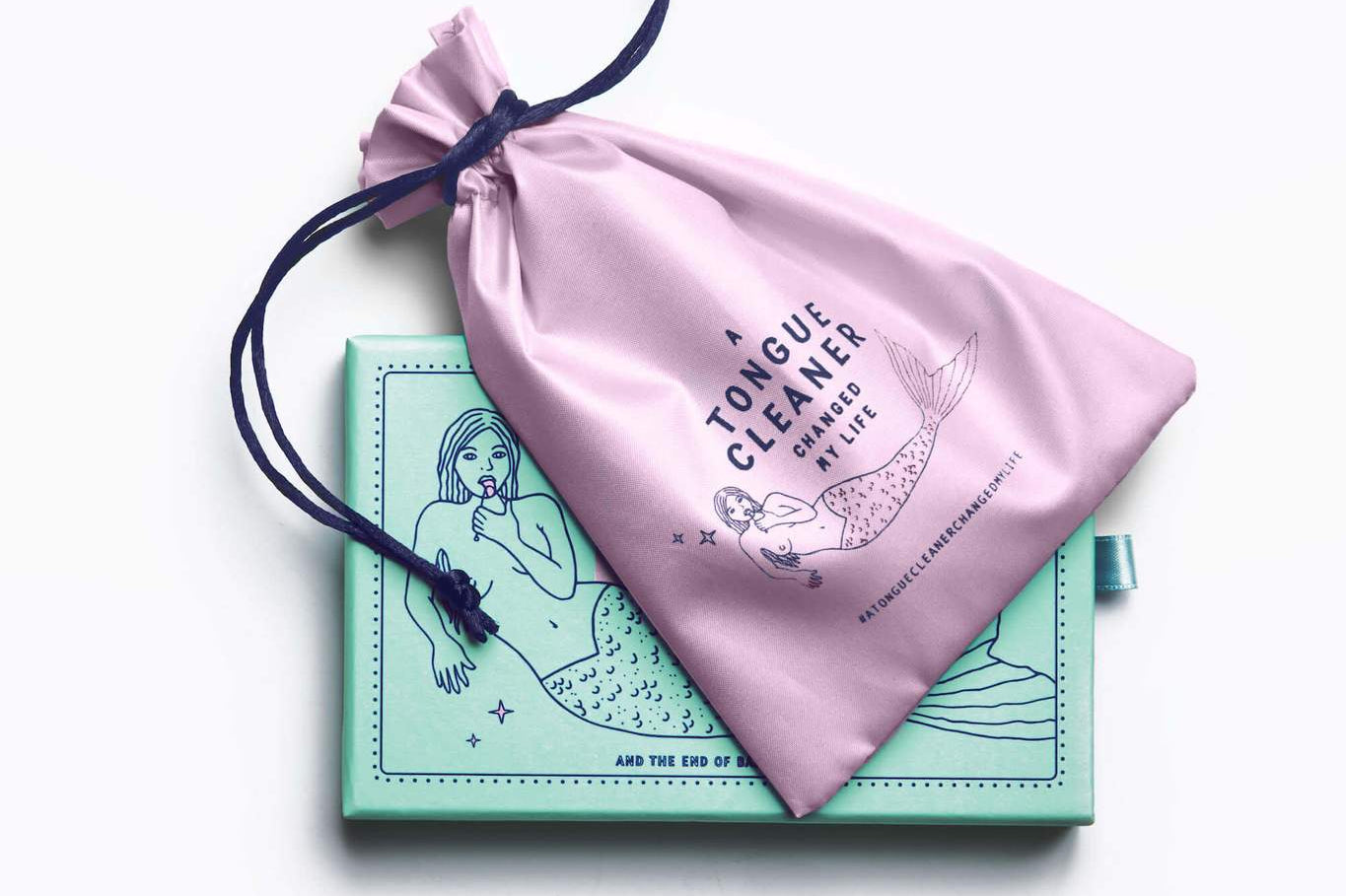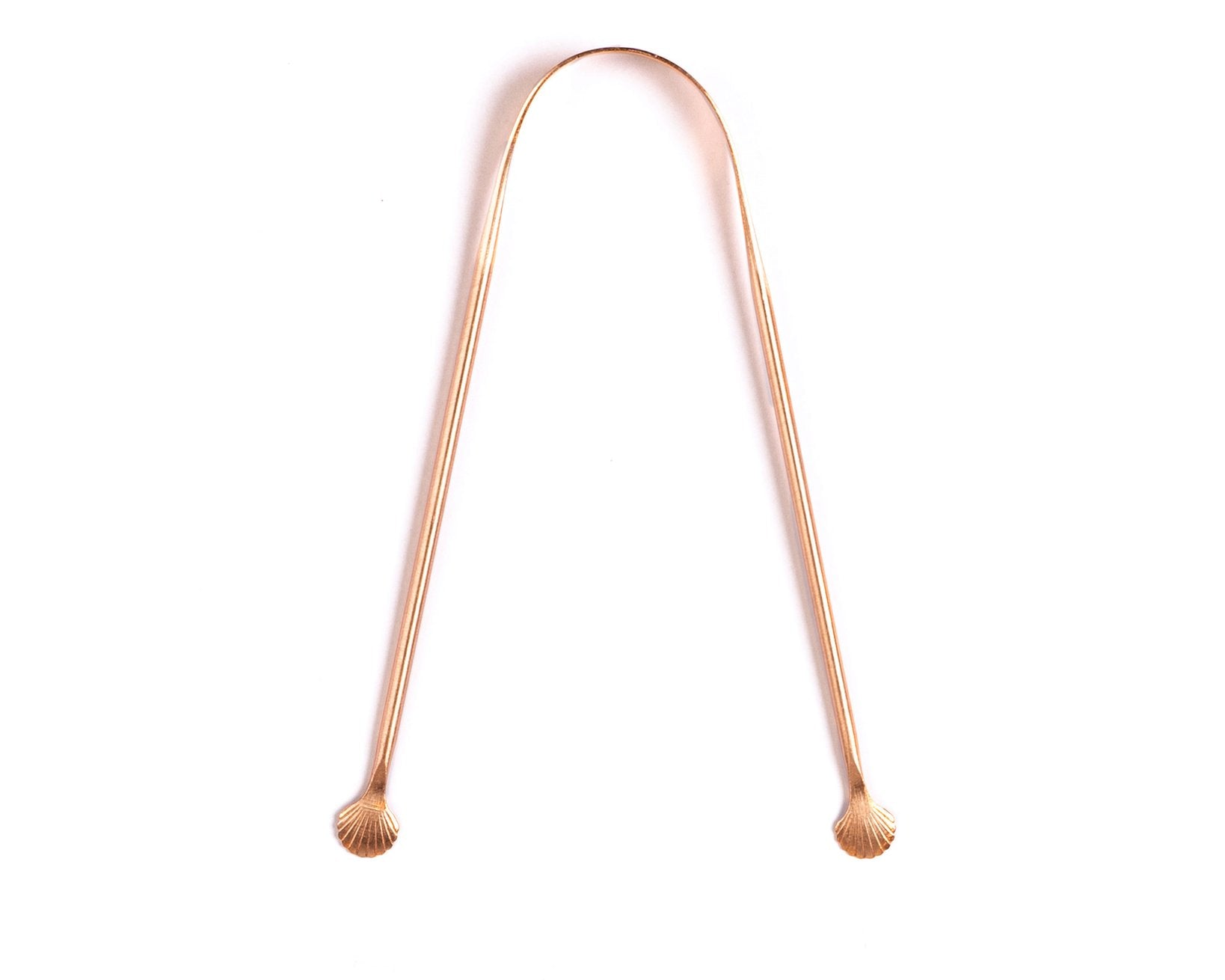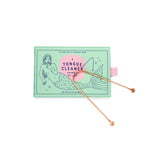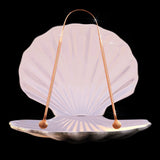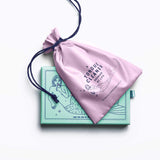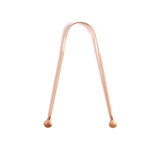 Ayurvedic Copper Tongue Cleaner
Description

Oral health doesn't just stop at teeth brushing! Introducing the natural, 100% copper Ayurvedic tongue cleaner! This tool has been designed and created with the highest quality of materials to ensure it will last a lifetime – while also looking very pretty of course :)

The Benefits of Tongue Cleaning:

Removes harmful bacteria to improve breath and oral hygiene
Balances the overall oral microbiome
Removes the bacteria that is covering our taste buds to improve and heighten our sense of taste
Reinforces the body's immunity
Activates the production of saliva which aids digestion

So now you're asking yourself, when do I use a tongue cleaner? Use the tool first thing in the morning before you eat or drink, this will remove the bacteria that has accumulated on your tongue through the course of the night.

But how do I use it?

Hold each end of the tongue cleaner in each hand and place the rounded part at the back of the tongue.
Begin scraping the tongue from back to front, applying light pressure. Scrape the middle & along the sides a few times.
Rinse with water after use.

Please be aware that copper naturally oxidizes over time so remember to keep rinsing the tongue cleaner with water to keep it looking its best!

This beautiful tongue cleaner comes packaged completely plastic free which is just another bonus!

PS. This is the perfect gift for someone that truly has everything ;) - because hey, they probably don't have a tongue cleaner yet!
HOW TO USE

A utiliser le matin, avant de manger ou de boire, afin d'éliminer les bactéries accumulées sur votre langue pendant la nuit #wakescrape.
INGREDIENTS
Oui, ce produit est vegan. Tous nos produits sont cruelty-free.
Ayurvedic Copper Tongue Cleaner
DELIVERY
Free delivery from 60 € (LU, FR, DE, BE) and 99 € (rest of the EU)
CLICK & COLLECT
Pick-up your order in 2h in our Luxembourg boutique
SAMPLES
Minimum 3 personalised samples in each order